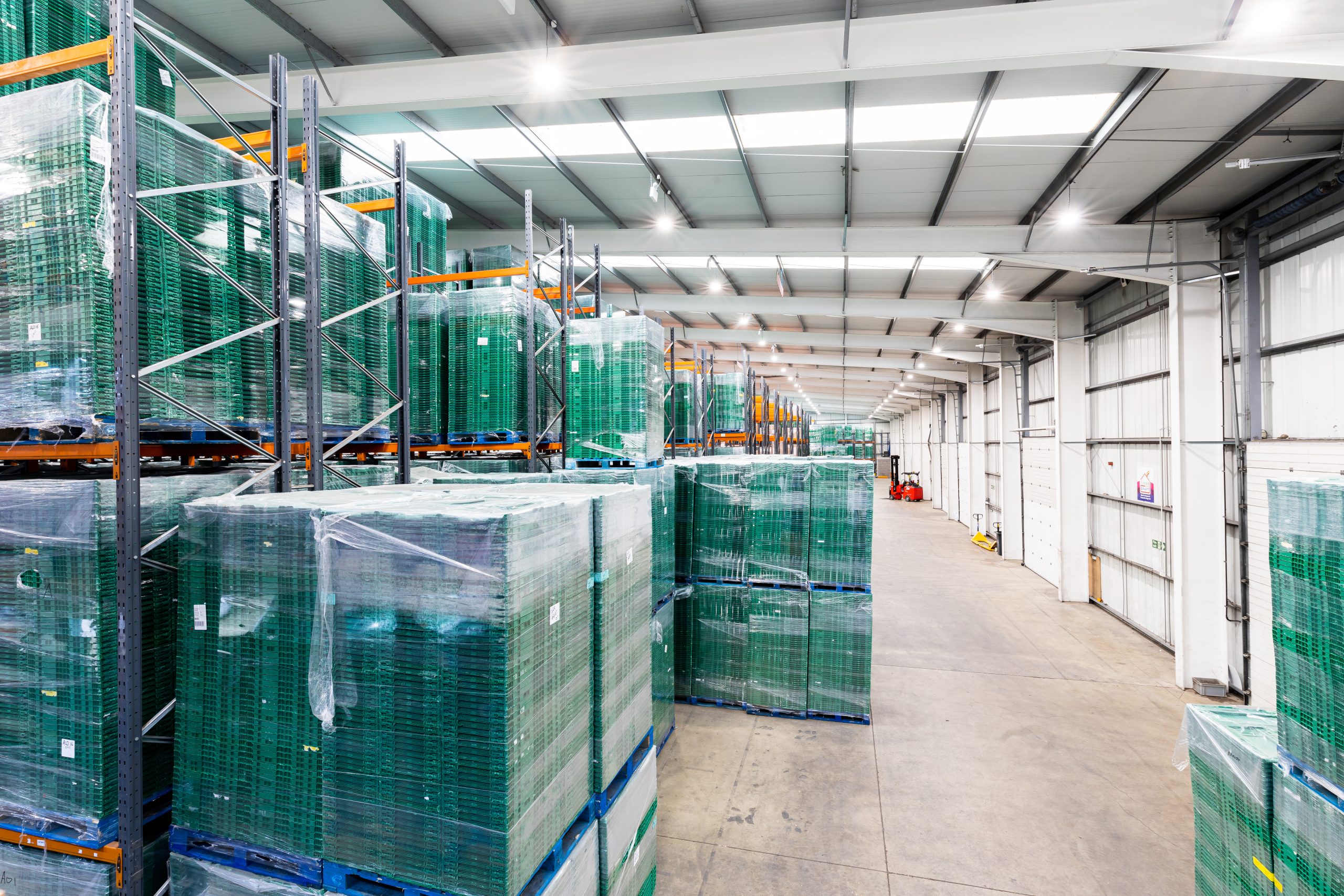 What is Pallet Storage?
A palletised storage solution is there to help businesses reduce their overall storage costs and refine their supply chain practices. Whether that is a single item or large pallets, many products are palletised daily ready for further distribution. 
In pallet storage systems, pallets are typically arranged in rows and stacked vertically to optimise storage space and facilitate efficient inventory management. Handling equipment such as forklifts is commonly used to move and position the pallets within the storage facility whilst being fully tracked. Mostly used in logistics and e-commerce businesses, pallet storage is an efficient way to store and transport goods from A to B. 
Businesses use pallet storage space for a variety of reasons. They may need extra warehouse storage to create a local facility that allows for the distribution of goods to customers more easily. Some use storage facilities as a temporary solution and others use it as a way to navigate disruption and keep customers supplied whilst they tackle supply chain shortages.
A benefit of pallet storage is that it helps to ease supply chain issues as you will have stored products ready to send out to customers. This allows for smoother distribution by redistributing products using experienced warehouse operatives. 
Pallet storage is great for businesses wanting to grow or have the ability to adapt rapidly as pallet racking systems can be completely flexible and customisable to the needs of a business, whether they want to be able to scale their goods up or down. 
You will also have peace of mind with professional pallet storage warehousing as all types of pallet storage meet stringent safety standards so your goods will be properly protected and the risk of loss or damage is minimised. 
In addition, storing goods in pallet storage can be more cost-effective for your business operations. As not only do you have somewhere to efficiently store your goods but you also have an organised inventory system with minimal labor costs associated with inventory management too. 
This means outsourcing pallet storage removes the need for you to store goods on your premises. With a pallet racking system, you will be able to make the most of your existing space. As they are reusable, pallets are also an environmentally friendly option for businesses looking to become more sustainable. 
At 2Excel Logistics we offer a range of pallet storage systems across the UK that can hold full pallets, de-stuffing containers, palletising, pick and pack operations and reworking facilities. Our team knows how important it is to have a cost-effective pallet racking system for your business so all of our services are available at a competitive price. 
We have expansive pallet storage warehousing facilities which are equipped with the latest technology and staffed by a dedicated team of experts. No matter how big or small your storage needs are, we've got the space to accommodate them and will make sure your products are easily available when they need to be shipped. For more information contact us today at 0845 2706868.