To Excel And Exceed
Welcome To 2Excel Logistics Ltd
2Excel Logistics Ltd was established in 2009 and has now 10 operational depots throughout the UK. 2x Letchworth Garden City, Wilstead, 2x Leighton Buzzard, 2x Aldridge, Burntwood, Peterborough and Sunderland.
We offer competitive rates, excellent customer service and dedicated account handlers who between them have amassed over 200 years transport experience, which has been proved by our year on year growth.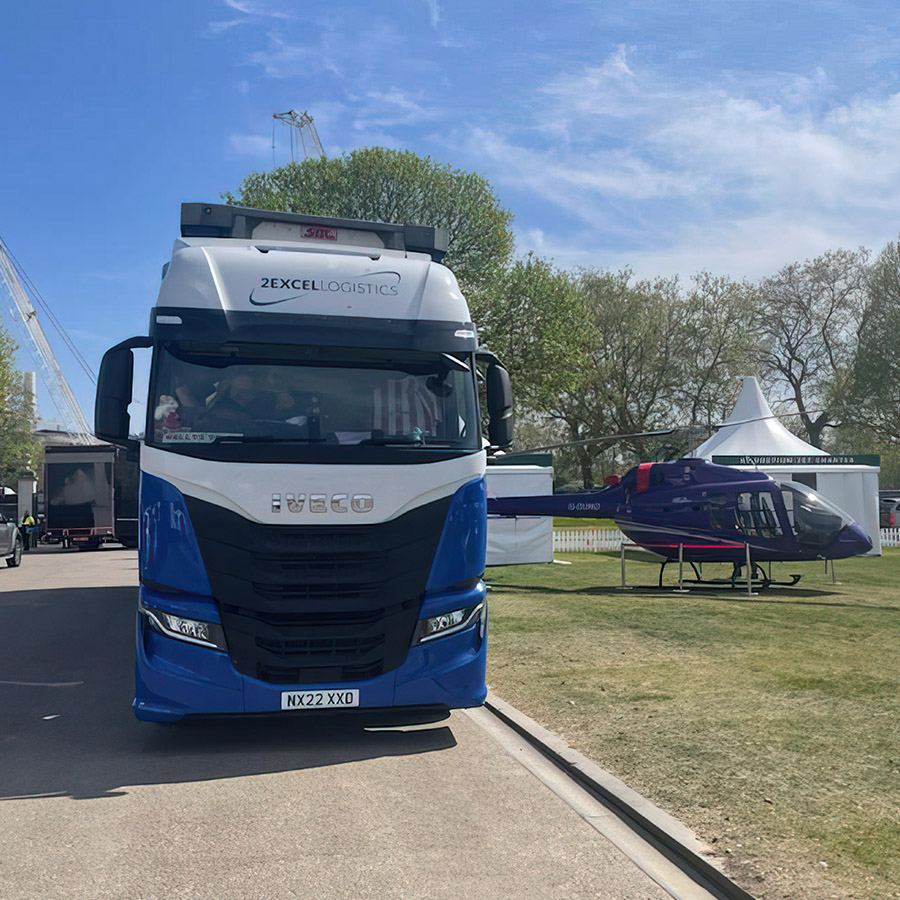 How Did We Get Here?
2009 - 2013
The company was founded in 2009, with Justin Wilkie taking full ownership in 2013, bringing a vision for a brighter and bigger future. Starting with an office and Third Party Logistics warehouse operation in Burntwood in Staffordshire, Stevenage and Royston in Hertfordshire. 2excel Logistics were moving anywhere between 30 to 50 loads per day (in comparison to now, where we are now moving anywhere between 120 to 150 loads per day)
2015 - 2016
In 2015 2Excel Logistics Ltd took their first lease of a 15,000sq ft warehouse and office in Letchworth in Hertfordshire, storing and distributing satellite navigation systems and smart watches all around the UK. At this location we were able to offer container devanning, storage, pick and pack as well as co-pack operation.
2017 - 2018
At the beginning of 2017 saw 2Excel Logistics Ltd purchase Smartline National Warehousing Solutions Ltd and the Managing Director, Martin Farrow became a Director and Shareholder with the 2Excel Family. Whilst novating their lease on a 15,000sq ft warehouse in Leighton Buzzard, offering the same infrastructure as Letchworth!
At the same time, 2Excel leased a 3,500sq ft warehouse with office in the Midlands, again, offering container devanning, storage, pick and pack and reworking facilities at this location.
By the end of 2017, an opportunity to take on a further 20,000sq ft adjacent to our existing operation in Leighton Buzzard had been offered which was accepted enabling 2Excel to securely fence of the perimeter, meaning the site was now extended from a 20,000sq ft operation to a 35,000sq ft operation supported with a whopping 3.5 acres of outside secured storage space. 2Excel Logistics now have an O Licence granted at this site with 4 articulated lorries with both tail lift and straight frame trailers.
In the Midlands 2Excel Logistics were able to take the unit attached to our warehouse and also the one behind creating a further 3,500 sq ft of storage space.
2019 - 2020
2019 saw 2Excel Logistics purchase Beeline Transport and Distribution Ltd who had predominately moved chilled and frozen produce around the UK, operating from both Northallerton, North Yorkshire, Dunstable, Bedfordshire and in turn 2Excel Logistics formed a parent company called Myriad Transport Ltd as a holding company for both entities. Former operations Director Darren Morton became the Managing Director of Beeline.
The end of 2019 2Excel Logistics entered into negotiations with a blue chip food service distributor where we committed to finding and setting up a BRC registered bespoke warehouse facility. As a result, in early 2020 we took on two units in Letchworth, giving us a 42,000 sq ft warehouse with offices that quickly became our new head offices, by the end of the year we had passed our BRC inspection and gained accreditation of grade A and in the second year gaining AA grade which is the highest accolade possible which we are incredibly proud of. This site offers container devanning, storage, pick, pack and co -packing and reworking goods.
Everything in and out of this facility requires full track and trace availability so we invested heavily in a warehouse management system using handheld scanners with all goods uniquely barcoded and scanned in and out of our unique barcoded racked locations.
From this site we operate a long wheelbase transit van and 2 articulated vehicles with a granted O Licence. At this time, we welcomed Chris Woods as our Operations Director and a shareholder within the group whom had been an employee for a couple of years prior.
2021
In early 2021 we took on a 52,000 sq ft warehouse operation with six loading docks in Sunderland on a 4.5 acre secure fully racked site allowing us to offer all of our usual services, plus giving us a base in the Northeast. We already had large volumes of freight here, and we have steadily added to our own fleet of vehicles and currently operate 15 articulated lorries pulling both tuck-away tail lifts and straight frame trailers from this depot with a granted O License with prospects for expansion.
In late 2021 we welcomed Dean Tomlinson who joined us as our Sales and Marketing Director and shareholder within the group. At this time, we took on a further 22,000sq ft warehouse in Burntwood, Staffordshire to meet the demands of existing clients to service the Midlands. This warehouse has a balanced mixture of shelving and racking and from this depot we also offer devanning, pick, pack, and co pack as well as re-working facilities. With our hand-held scanners and state of the art warehouse management system. We run 4 articulated lorries from this location as well as a long wheelbase transit van with a granted O License.
2022
Our newest location is in Bedford, Bedfordshire which we acquired in April 2022 and this became our new head office with the Accounts department and Admin personnel remaining at Letchworth in Hertfordshire. This 35,000sq ft facility has 2 dock level bays and half an acre of secure outside storage. This is also fully racked with some bespoke racking for what is known 'ugly freight'. This site also offers our usual services and operates two 18-ton lorries with tail lifts and a granted O license for more vehicles.
We are excited to announce that we are currently putting pen to paper on a further 56,000 square foot warehouse on a secure 2 acre site in Peterborough which will be completed towards the end of October 2022.