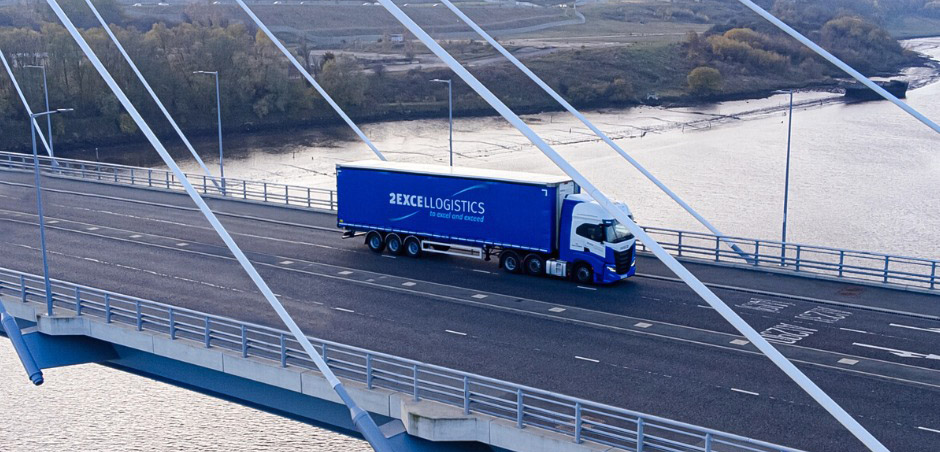 An Introduction
As businesses strive to meet the demands of their customers, it's important to have a reliable warehousing partner that can help you achieve your logistics goals. At 2Excel Logistics, we understand that your warehousing needs are unique, and we're here to help you find the right solution for your business through listening, analysing strategies that align with your requirements.
Our professional team has years of experience in warehousing and logistics, and we have the expertise to help you optimise your supply chain and streamline your operations with everything from inventory management to order processing.
With our state-of-the-art facilities and advanced warehouse management system that guarantee accuracy, traceability and real-time visibility, you can trust us to provide the highest quality warehousing solutions for your business. In fact our New Peterborough depot has been awarded two new contracts within the last week and we've just agreed a new long-term deal for both storage and distribution for a company that needs storage of over 3000 pallets, as well as national and international distribution.
We offer a range of flexible storage options to suit your needs, so whether you require short-term or long-term storage, 2Excel Logistics can help.
Our facilities include-
1500 pallet spaces available in Sunderland
600 pallet spaces at Burntwood
1000 BRC AA grade storage available at Letchworth Garden City
1000 pallet spaces at Leighton Buzzard
We also have shelved storage available at Peterborough which is ideal for a pick and pack operation as the storage available is the equivalent to 60 pallet spaces.
All our depots, including our Spennymoor site, have space available for outside storage, and secure overnight parking too.
Our facilities are equipped with the latest technology to ensure your goods are stored safely and securely, with temperature-controlled zones available for sensitive products and our experts are always on hand to streamline your logistics processes.
Our team is committed to providing you with a road haulage service that benefits your business. That is why we operate 24 hours a day, 7 days a week, 365 days a year. Using our advanced transport management systems we provide part and full loads from anywhere in the UK which has enabled us to recently secure a long-term deal with a customer in the Leicestershire area, which generates over 30 loads per week being successfully delivered nationwide.
Our fleet of vehicles include-
Over 100 articulated vehicles
40 18-tonners
20 7.5 tonners
Multiple transit vans
Additionally, if your business has waste they need to effectively dispose of, 2Excel Logistics can help. We can support and advise you on dealing with the haulage of all types of waste as we are accredited waste carriers.
At 2Excel Logistics, we're passionate about providing our customers with exceptional warehousing solutions that help them grow their business whilst boosting efficiency, enhancing performance and exceeding expectations.
Contact us today on info@logisticsby2xl.com or give us a call at 0845 2706868 to learn more about how we can help you achieve your logistics goals and take your business to the next level.